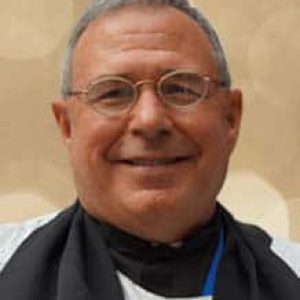 Fr. Robbie "Hal" Scott, Ph.D.
Fr. Hal was born in Austin TX and grew up in Central Texas. He graduated from Southwest Texas State University (BA) in San Marcos, TX; Southwestern Baptist Theological Seminary (MDiv, PhD); Trident University (MBA); and the Naval War College (Diploma). He is a 28-year veteran of the US Navy Chaplain Corps and is a Board Certified Clinical Chaplain. He is committed to a biblical, historic, and Spirit empowered faith and the desire to grow in union with Christ Jesus. Fr. Hal enjoys riding his bicycle and spending time with his granddaughter, Meredith. His wife, Debbie, is a retired manager from the Navy Exchange and loves to serve and spend time with Meredith. Hal and Debbie have four adult children: Joel and his wife Anne; Stephen, currently in the Army; Susannah and her daughter Meredith; and Jordan. Hal grew up in the Baptist faith and during his time in the Chaplain Corps he experienced and later became part of the beauty and spiritual reality of the historic church. Hal and Debbie were overjoyed to come to San Angelo after his military service. He has been the rector at the Anglican Church of the Good Shepherd since July 2017.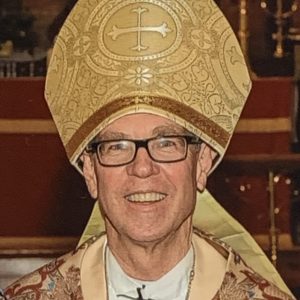 The Rt. Rev. Steven Tighe, Ph.D.
Bishop of the Diocese of the Southwest